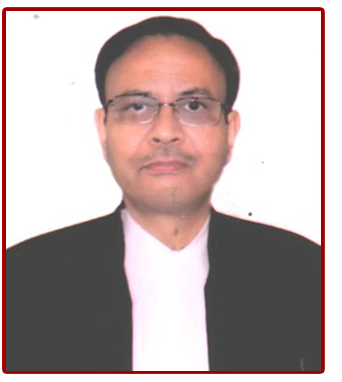 Mr. Kishore Kumar Mandal (Rtd.) Justice
Justice Mandal did his Graduation from Patna College, Patna, and LL.B. from Patna Law College both falling under Patna University. He was enrolled as an Advocate of Patna High Court on 05.03.1980 and dealt matters both on Criminal side and Constitutional side.
He was appointed as Standing Counsel by the State Government in December 1993, on which he continued till July, 1999. In the year 1996, he was appointed as the Senior Central Government Standing Counsel to defend the Union of India. He was also on the panel of B.N.Mandal University as well as B.R.A. Bihar University. In 2005, he was again appointed as Government Pleader by the State Government.
Justice Mandal was designated as Senior Advocate in December, 2004. He was empanelled as Senior Counsel for the Indian Railways. He was elected unopposed as the Vice-President of Patna High Court Bar Association in the year 2004.
After being appointed as an Additional Judge of Patna High Court, he took oath of office on 10.07.2007. and was confirmed on 7th July 2009. Justice Mandal during his tenure as Judge, was associated with several Administrative committees. His Lordship was also Executive Chairman of Bihar Judicial Academy. He demitted the office of the Judge, Patna High Court on 21st Jan, 2018. The State government appointed him as the chairperson (Judicial) of the State Appellate Authority, Patna on which he joined on 21st February, 2018.