Welcome to State Appellate Authority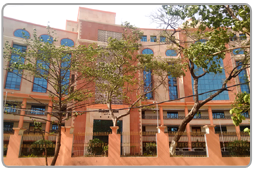 State Appellate Authority & District Appellate Authorities have been constitutes under Bihar State of School Teachers & Employees Compact Redressal Rules 2015" for Redressal of Employment of Teachers and non-teacher Elementary, Secondary and Higher Government aided and Minority School Institutions and Urban institutions under the notified employment Rules, 2006 and Sun and also the disputes between the management and the Teaching and non teaching aided elementary, Secondary and Higher Secondary Schools.
The office of the State Appellate Authority is situated in the Niyojan Bhawan, 5th Floor, 'C-D' wing, at Bailey Road Patna, Opp. Vidyut Bhawan, near Income Tax Golamber, Patna.